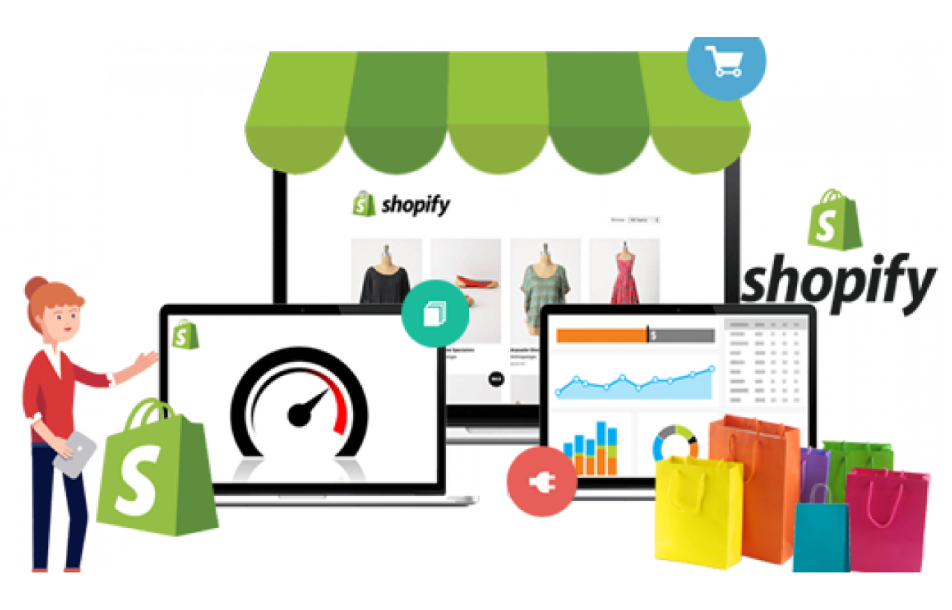 Best Shopify Development Services
Shopify is an e-commerce platform that allows individuals and businesses to create, manage, and operate online stores to sell products, manage inventory, process payments and many more services. With its user-friendly interface and comprehensive features, Shopify is suitable for both beginners with limited technical expertise and experienced business owners looking to expand their online presence. It has become one of the most popular and user-friendly platforms for setting up and running an online store.
Here are some key features and uses of Shopify
Storefront Creation :

Shopify provides a simple and intuitive interface to build an online store. Users can choose from a variety of customizable templates and themes to design their storefront according to their branding and style. The platform offers a drag-and-drop editor, making it easy to add and organize product listings, images, and content.

Product Management :

Shopify allows users to manage their products efficiently. Sellers can add product details such as title, description, variants (e.g., size or color), pricing, inventory levels, and more. The platform supports digital products, physical goods, and even services.

Order and Inventory Management :

Shopify offers robust order management features. Sellers can view and process orders, track fulfilment, print packing slips and shipping labels, and manage refunds and returns. Additionally, Shopify keeps track of inventory levels, automatically updating when products are sold or restocked.

Payment Processing :

Shopify integrates with multiple payment gateways, allowing sellers to accept payments from customers worldwide. It supports major credit cards, PayPal, Apple Pay, and other payment methods, making it convenient for customers to complete transactions securely.

Secure Shopping Cart :

Shopify provides a secure and encrypted shopping cart that ensures customers' sensitive information is protected during the checkout process, enhancing trust and confidence.

Mobile Commerce :

With the increasing prevalence of mobile shopping, Shopify ensures that online stores are mobile-responsive, allowing customers to browse and make purchases using their smartphones and tablets

App Store and Extensions :

Shopify has a vast app store with a wide range of extensions and plugins. These apps add extra functionality to your store, such as marketing tools, customer support, social media integration, analytics, and more.
Why Shopify is Helpful for Online Businesses
Ease of Use

Shopify's user-friendly interface makes it accessible to individuals with varying levels of technical expertise, enabling them to set up an online store without extensive coding knowledge.

Quick Setup

With its pre-designed templates and straightforward customization options, you can launch your store relatively quickly.

Scalability

Whether you're starting small or have big plans, Shopify offers scalability. You can expand your store's features and capabilities as your business grows.

Reliable Hosting

Shopify provides secure and reliable hosting, sparing you the need to manage technical aspects like server maintenance.

Payment Gateway Integration

Its integrated payment gateways make payment processing seamless and secure, allowing customers to shop with confidence.

Marketing and SEO Tools

Built-in marketing and SEO tools help you promote your store and reach a wider audience.

In summary, Shopify is a versatile and user-friendly e-commerce platform that enables individuals and businesses to create and manage their online stores with ease. It offers a comprehensive set of features to handle various aspects of running an e-commerce business, from product management and secure payments to marketing and analytics, making it an excellent choice for anyone looking to venture into the world of online retail.